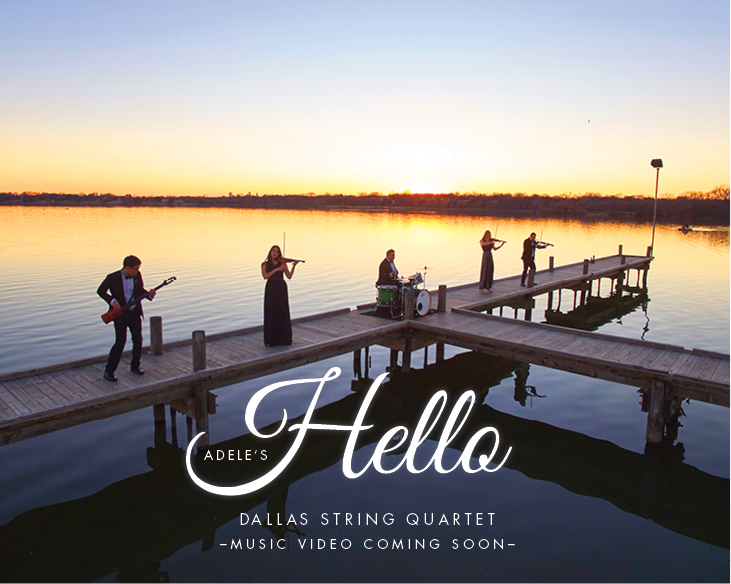 Get ready for DSQ's best single yet and the best cover of Adele's "Hello" that you've heard to date.
Dallas String Quartet takes their creative genius to the max with their latest music video and you won't want to miss it! 
This video was made in collaboration with two very talented video artists and was filmed at one of Dallas' most visited landmarks, White Rock Lake. We feel that the natural beauty of Dallas perfectly accents the sounds of Adele. 
COMING SOON!